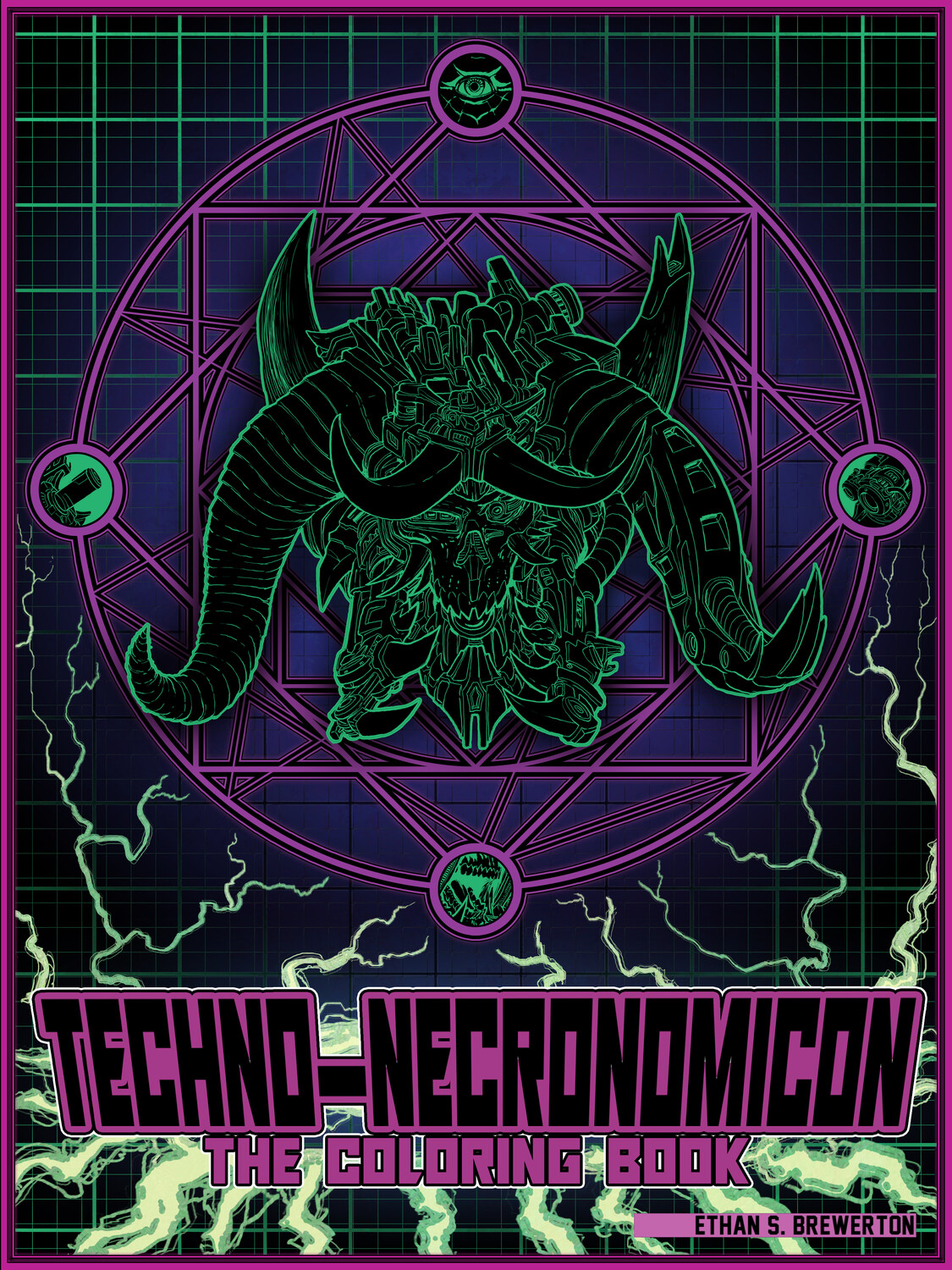 Techno-Necronomicon: The Coloring Book
SKU 00000
Product Details
Techno-Necronomicon: The Coloring Book is an coloring book that I've filled with some of my drawings.

But this isn't your everyday cutesy coloring book. This tome is full of Techno-Necro Monstrosities summoned from your childhood dreams and nightmares! In this book you'll find all kinds of intricately drawn wondrous horrors. From Cyborg Dinosaurs to Cyborg Aliens there's something for everyone's inner 90's kid!

This coloring book is a curation of drawings done collaboratively with viewers on my Twitch Stream. While I draw, viewers gain points that we call Mechajuice. Viewers can use that Mechajuice to purchase parts off of a menu, which I then have to instantly incorporate into the design. The stream menu can be found on the inside back cover of the Techno-Necronomicon.

Techno-Necronomicon: The Coloring Book is 9"x12" printed on quality heavy duty 100lbs paper. With saddle stitch binding for easy page removal!

Each copy of Techno-Necronomicon: The Coloring Book ordered here is autographed.
Save this product for later