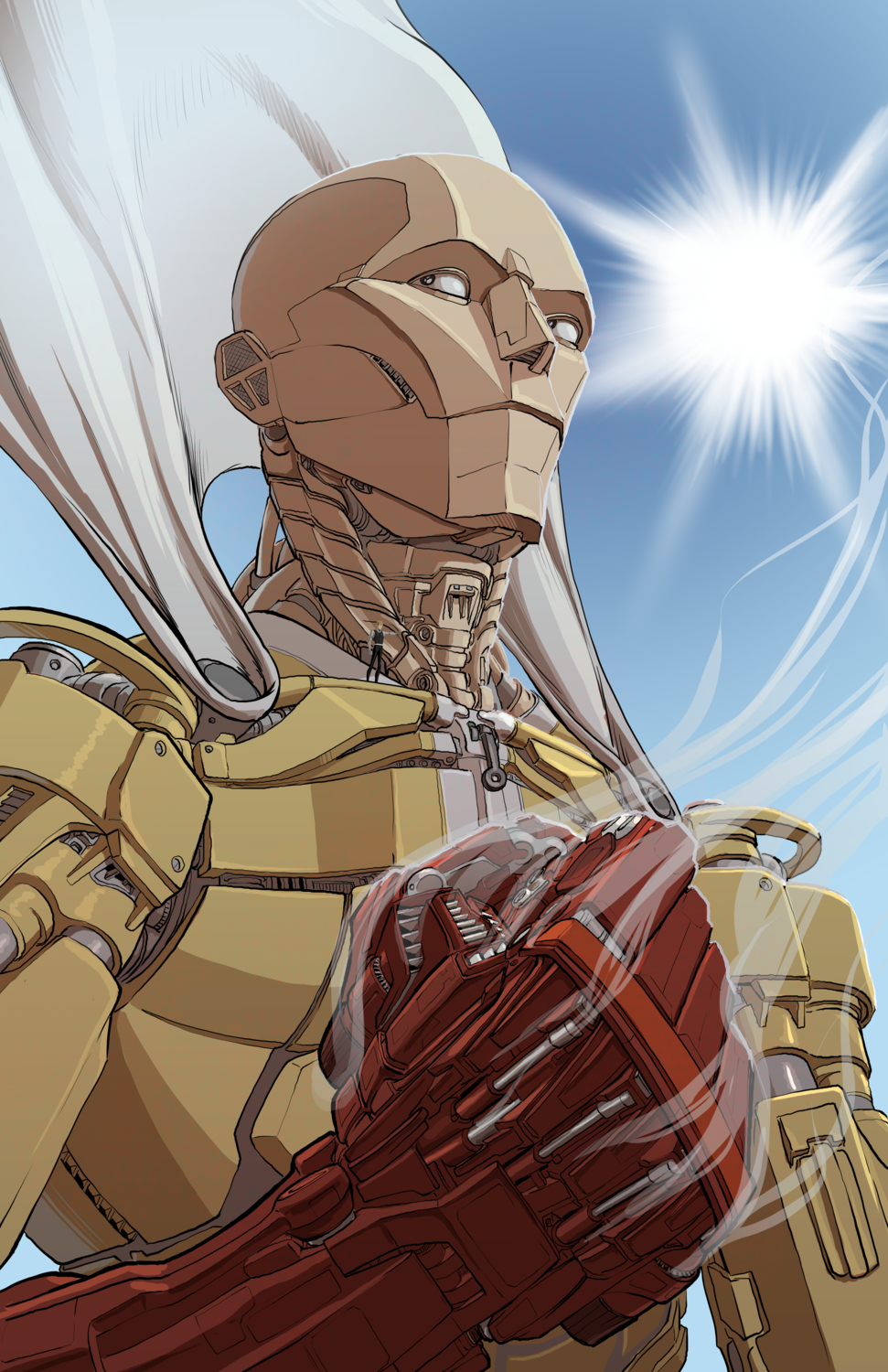 Mecha-Saitama with Genos Print
SKU 00008
Product Details
Would Saitama be stronger or weaker as a robot?
Now with Genos for scale!
Mecha-Saitama is printed on high quality 100lbs 11" x 17" paper. The print is full bleed, which means that the image goes right to the edge of the paper. No white around the edges.

Dimensions: 11" x 17"
Save this product for later