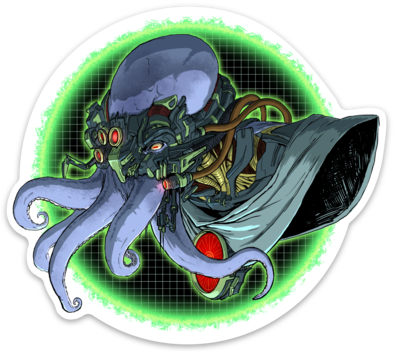 4" Vinyl MechaSticker: Mechathid 01
SKU 00004
Product Details
This is a Huge 4" Matte finished Vinyl Sticker Eldritch Horror, the Mechathid 01. Fresh out of the portal from the dark maelstrom, with a thirst for brains.

Made with high quality Vinyl, designed for any surface, indoor, outdoor. Perfect for a Laptop, Tablet, Water bottle, Thermos, Car, Whatever, Wherever!

Dimensions: 4" x 3.55"
Save this product for later